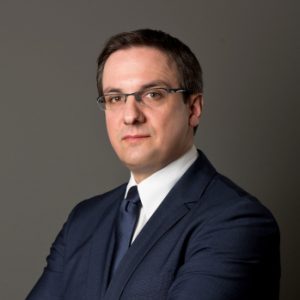 Péter Tóth
Partner
Péter Tóth is our action-hero (although some call him the Terminator). We can never quite understand how he sleeps at night (if at all), having had the responsibility for large scale lay-offs, dealing with strikes as well as other highly sensitive, labour-related cases involving a wide range of issues where emotions run high. But whatever he has to do, and more importantly whenever he has to do what is required, he is always calm, cool and collected; in other words: he is the consummate professional.
So, no prizes for guessing that Peter is our employment lawyer. He has an unparalleled track record in dealing with large corporations' labour law issues of every description.
Besides law, Peter also excels in binge-watching obscure movies from all over the world. Many of us admire his attempts to break the Guinness world record for the longest marathon watching rare masterpieces, by rare moviemakers.