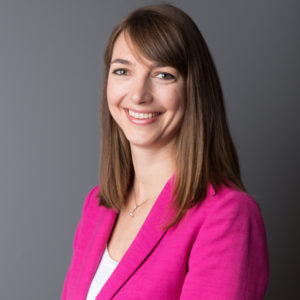 Katalin Bendzsel-Zsebik
Attorney-at-law
Katalin Bendzsel-Zsebik is a senior litigator and undercover agent leading a double life. In the office she is demure and disciplined. She strives tirelessly to create the most perfectly crafted document and has done so ever since she started her career at White & Case with Milan.
Katalin is a master drafter, sparing no time or effort to polish her work to within seconds of the deadline. The nerves are about to kick in when she delivers her superb material…. on time.
But when she leaves the office, Katalin becomes an excitable kid who doesn't want to miss a thing. She speaks English, French, and Russian and would love to learn Chinese, Swahili, Gaelic etc. There is no sport that she wouldn't want to (or doesn't already) do. It took us a while to understand that this is the same person from our office and not her twin. Nice try, Kati. But you're busted!